Colder temperatures bring rising energy bills, drafty doors, and windows, and heating our home becomes priority. Have you thought about what you can do now, to save money and energy in a few months? Here are some helpful tips to jump start on winterizing your home, so you can spend time in front of the fireplace as opposed to in a cold home.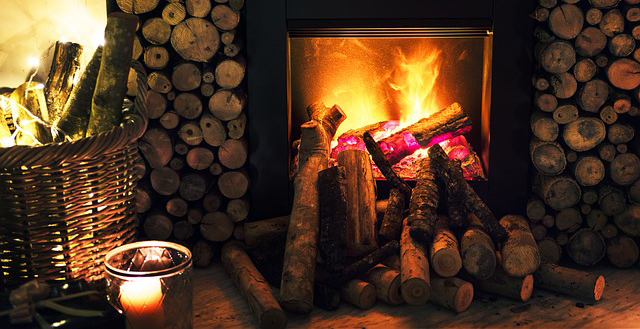 Easy Home Weatherproofing
Some small weatherproofing jobs require little to no "handiness", but can make a real difference once cold weather hits. By doing these things before the snow flies, you'll be saving yourself some hassle (and possibly some money, too!):
Clean gutters and downspouts in mid-fall and double-check them before winter.
Replace the filter in your furnace.
Close any vents in your home that may have been opened for the warm weather.
Disconnect hoses from outside faucets and turn off the water.
Buy a snow shovel and other winter supplies before the messy weather hits.
Keep extra water and canned food in storage just in case.
Test your heating system, so that you know it will work properly when you need it.
Give your deck a fresh coat of sealer to protect it from the winter elements.
Close crawlspace vents. (Good Rule of Thumb: Close Thanksgiving-Easter)

Home Weatherproofing Inspections
Though some homeowners might tackle these jobs themselves, there's no substitute for a professional eye to ensure home efficiency through the cold winter months:
Check the attic, walls, and basement for adequate insulation.
Feel around electrical outlets and switch-plates for cold air, add insulation where necessary.
Look around doors and windows for gaps and potential places where warm air can escape.
Caulk or apply weatherstripping around problem draft areas.
Have a contractor look for damaged roof shingles and loose gutters.
Have a heating/cooling expert look at your furnace if you are unsure of its efficiency.
Have chimneys and wood stoves cleaned early in the season.
Test the flue for each fireplace for a tight seal when closed.
Weatherproof Windows
Though there are many places in the home where heat can escape and cold air can enter, windows are one of the biggest culprits. In older homes, especially, having weatherproof windows can make a marked difference in your energy costs and how comfortable your living areas feel. In some instances, you might only need a bit of caulk or weather-stripping to weatherproof windows, but if your windows are well past their prime, consider replacing them with energy-efficient double paned windows to create a more efficient space.